Through our One Community initiative, we focus on cultivating diverse teams and encourage employees to get involved through our volunteer and wealth sharing programs.
Diversity in the Workplace
Carlyle has a vested interest in the success and advancement of traditionally underrepresented groups. We mentor and provide career opportunities and access to the private equity industry by working alongside nonprofits such as Toigo, INROADS, Out 4 Undergrad, Virginia Values Veterans, Year Up, Women in Technology and SEO.
In 2015, women represented 39% of all employees and 16% of executive positions (Principal level and above) at Carlyle. Our 2016 investment professional Associate class is 58% diverse by gender or race. The firm recently promoted or hired five women into senior-level roles.
We have a number of Employee Resource Groups (ERGs) that give individuals the opportunity to share ideas, successes and concerns; offer an environment for professional development; and provide networking opportunities within the firm. Carlyle's current ERGs include African Americans, LGBTs, Women, Veterans, Young Professionals and Working Parents.
Carlyle has also been a Supporting Sponsor of the SEO Alternative Investments Conference for the past five years. SEO Alternative Investments provides education, exposure, training and mentoring opportunities to talented professionals traditionally under-represented in the alternative investments sector. Beginning in 2014, Carlyle became the principal partner for the SEO Private Equity Prep program. Including the incoming 2016 Associate class, Carlyle has hired 39 SEO alums, by far the most in the industry.
James Attwood, Carlyle Managing Director and Head of the Global Telecommunications, Media and Technology group, has been a member of SEO's Board of Directors for the past two years. David Rubenstein, a Carlyle Co-founder and Co-Chief Executive Officer, hosts an annual summer breakfast for SEO banking interns and, in 2015, was an honoree at the annual SEO Awards Dinner.

Robert Toigo Foundation: Fostering Development of Minority Professionals
In 2009, Carlyle and the Robert Toigo Foundation launched the Toigo Private Equity MBA Graduates Fellowship, an industry initiative aimed at attracting minority MBA graduates to the sector. Carlyle's fourth fellow, Christopher Eldridge, completed his rotation with the Carlyle U.S. Equity Opportunity Fund and was hired as a Senior Associate in 2015. Previous fellows Tanaka Maswoswe and Ryan Ashley have been promoted to Vice President.
David Marchick, Carlyle Managing Director and Head of Global External Affairs, has served as Chairman of the Board of the Robert Toigo Foundation for the past three years.
Global Volunteering
Employees from across the globe volunteered with 15 different organizations during Carlyle's fourth annual Global Volunteer Month.
Washington, DC and Rosslyn, Virginia:
Served meals and cleaned facilities at So Others Might Eat (SOME), a local organization that cares for the homeless

Prepared meals for families living at Ronald McDonald Houses

Worked with Goodwill to provide students with career coaching

Prepared and served a meal for families in the Doorways for Woman and Families program

Helped the National Park Service with outdoor projects on the National Mall

Worked with Easter Seals' Little Warrior program to help kindergartners improve their literacy and science, technology, engineering, and mathematics (STEM) skills
Thirty-three employees volunteered for a sixth consecutive year with Junior Achievement's "JA in a Day" program to teach financial literacy to kindergarten through fifth-grade classes in a local elementary school.
Nearly 50 volunteers participated in Higher Achievement's "Olympics of the Mind" with middle school students from Washington, DC, Baltimore, Richmond and Pittsburgh.
New York. Employees helped senior citizens at the Food Bank of New York and partnered with the Pajama Program to encourage elementary school students to read.
London and Paris. London volunteers prepared meals at the Soup Kitchen and Streetlytes, local homeless shelters. In addition, 25 employees ran in the JP Morgan Corporate Challenge benefitting Age UK, an organization that supports the elderly. Paris colleagues participated in La Course des Héros to benefit Make-a-Wish France and the Rhett's Syndrome Association.
Hong Kong. Volunteers supported St. James Settlement's Hot Meal Kitchen Program for underprivileged families and the elderly.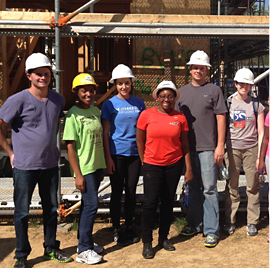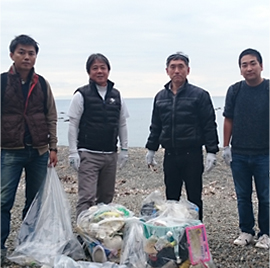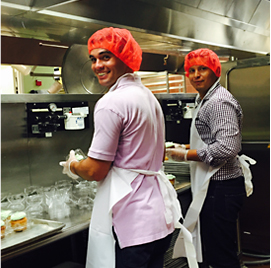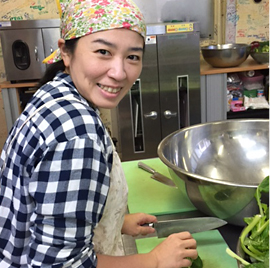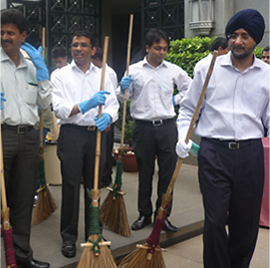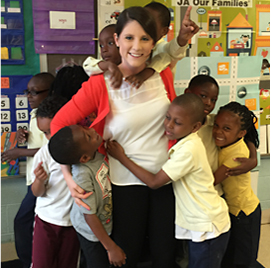 Season of Giving
Every year, Carlyle employees across the globe participate in a variety of volunteer events and giving opportunities during the holiday season. In 2015, more than 275 volunteers donated their time and resources to help their communities.
Washington, DC and Rosslyn, Virginia. Employees helped serve meals and donated winter supplies to SOME; delivered groceries with Martha's Table; donated gifts to the local Boys & Girls Club; worked with House with a Heart Pet Sanctuary to care for the animals and clean the facility; prepared meals for families living at Ronald McDonald House; and donated gifts to the District Alliance for Safe Housing, a safe house for families and survivors of domestic abuse.
New York. Colleagues built a house with Habitat for Humanity and donated toys and winter clothing to elementary school students.
London and Paris. London employees donated winter coats and clothing to a homeless shelter; donated nearly $8,000 for the BigKid Foundation; raised money and donated toys to Haven House, a facility for children in hospice care; and wrapped gifts for Help for Heroes, a charity benefitting veterans and their families. Paris colleagues wrapped gifts for Secours Populaire, an organization that fights poverty in France.
Tokyo. Employees helped clean the Komazawa Olympic Park in Tokyo; spent a day cleaning the beach in Kamakura, Kanagawa; and participated in the Financial Industry in Tokyo for Charity Run.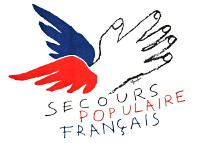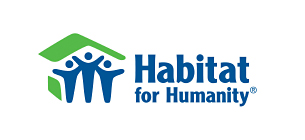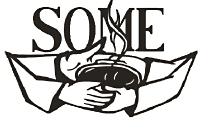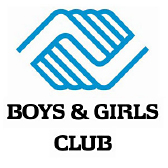 A Commitment to Sharing Wealth
Our Wealth Sharing Program supports Carlyle employees in their charitable giving by matching on a dollar-for-dollar basis contributions made to educational and humanitarian organizations. In 2015, Carlyle matched more than $330,000 in employee gifts in the United States.
IT Environmental Improvements
In 2015, we closed two data centers, moving almost all remaining physical servers to virtual machines and shrinking our total physical footprint. We decommissioned some 140 physical servers in 2015, securely destroying and recycling approximately 1,000 hard disk drives. We moved the data previously stored on those physical disk drives to flash storage, which is significantly cheaper to operate. These improvements reduce our physical footprint, cut electricity use and generate far less heat, reducing cooling demand.