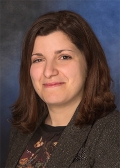 Zeina J. Bain is a Managing Director advising on European buyout opportunities. She is based in London and has been a Managing Director since 2015.
Mrs. Bain is a member of the Board of Directors of Atotech and the Innovation Group.
She has previously served on the boards of AZ Electronic Materials, Britax Childcare, Firth Rixson, MPS/Chesapeake, RAC, Stahl Holdings as well as having been an observer on the Board of Axalta. She also serves on the board of the Henry Royce Institution, the UK's national institute for materials science research and innovation.
Prior to joining Carlyle in 2001, Mrs. Bain was an Associate at European Digital Capital, a technology venture capital fund. Before that, she was an Investment Banking Analyst in the Emerging Markets group at Merrill Lynch.
Mrs. Bain received her M.A. in philosophy, politics and economics from Oxford University.