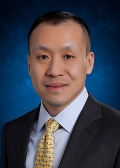 William K. Lee is a Managing Director focused on investment opportunities in healthcare and financial services. He is based in New York.
Prior to joining Carlyle, Mr. Lee was an Analyst at Moody's Investors Service. Earlier in his career, he worked in risk management for fixed income derivatives at Nomura and as an Operations Analyst at Lehman.
Mr. Lee received his MBA from New York University and his undergraduate degree from Columbia University.