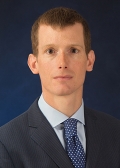 Will Darman is a Managing Director with the U.S. Growth Capital and U.S. Equity Opportunity funds, focusing on a broad range of small and middle market equity transactions. Mr. Darman is based in New York.
Since joining Carlyle in 2008, Mr. Darman has been actively involved with the firm's investments in Avail-TVN, DHS Technologies LLC, Dynamic Precision Group, Gemcom Software, Philadelphia Energy Solutions, Viator and Worldstrides.
Prior to joining Carlyle, Mr. Darman was a Vice President with the leveraged finance group at Goldman Sachs & Co. Previously he was a Managing Director with Fairfax Partners, focusing primarily on early stage venture opportunities.
Mr. Darman received his MPP from the John F. Kennedy School of Government at Harvard University. He received his AB from Harvard College with honors.
Mr. Darman is currently on the boards of Avail-TVN, Viator, LDiscovery and Worldstrides.