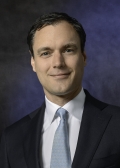 Wiebe Visser is a Principal in the Secondary Investment team, focusing on European transactions.
He joined AlpInvest Partners in 2010 from J.P. Morgan in London, where he was an Associate in the Investment Banking division, focusing on advising clients on their mergers and acquisitions.
He holds a master's degree in food science and technology from Wageningen University.