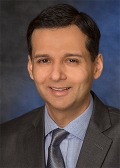 Vikram Lokur is a Managing Director with The Carlyle Group advising on Investor Relations in Asia and Australia. He is based in Singapore. He focuses on new business development and raising capital for Carlyle's various investment partnerships, including funds and co-investments, across the Asia Pacific region. He also serves as the Responsible Manager for Carlyle Australia Equity Management Pty Limited.
Prior to joining Carlyle, Mr. Lokur was a Managing Director at MerSan Capital and Resource America Inc. in New York. He formerly served as Vice President at Credit Suisse First Boston, prior to which he worked in various capacities at Morgan Stanley, SBC Warburg Dillon Read, and Robert Fleming & Co. in New York and London.
Mr. Lokur graduated with First Class Honours in Economics from the University of Buckingham, where he was the recipient of the Sir Ernest Cassel Educational Award.