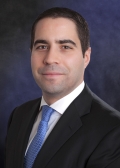 Todd Ruggini is a Managing Director in the Co-Investment team focusing on U.S. transactions.
He joined AlpInvest Partners in 2008 from Alta Communications, where he was an Associate working on private equity transactions in the media and communications sector.
Previously he was an Analyst in the Investment Banking Division of JPMorgan Chase.
Todd received a BS in finance and economics from the Stern School of Business at New York University.