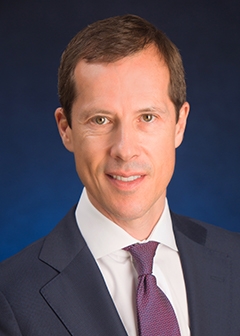 Thomas Foussé is a Managing Director - Partner and Senior Relationship Manager responsible for overseeing Investor Relations in Europe.
Prior to joining Carlyle, Mr. Foussé was responsible for the private equity fundraising activities throughout Europe, as part of the Private Equity Group at Merrill Lynch. From 1989 to 1992, Mr. Foussé was with Banque Paribas for three years, first as an Equity Analyst in the Merchant Banking Department in Germany and then, as a Portfolio Manager in the Asset Management Group in Paris.
Mr. Foussé received his MBA from Fuqua School of Business at Duke University and his undergraduate degree from Institut Supérieur de Gestion in Paris. He has been registered with the FSA since 2007 for the CF30 controlled function, and he held a Series 7 license from 1994 to 2001.