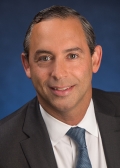 Shary Moalemzadeh is Co-Head of Illiquid Credit Strategies and Co-Head of Carlyle Strategic Partners, focusing on distressed & special situations investment opportunities. He is based in New York.
Mr. Moalemzadeh is a founding member of Carlyle Strategic Partners having joined Carlyle in 2003. Prior to joining Carlyle, Mr. Moalemzadeh was a Principal and founding member of Jacksons LLC, a New York-based private equity firm focused on middle-market private equity and distressed investments. Prior to that, Mr. Moalemzadeh worked at Vestar Capital Partners, a New York-based leveraged buyout firm focused on management buyouts and recapitalizations. Before joining Vestar Capital Partners, Mr. Moalemzadeh worked in the Leveraged Finance Group at Merrill Lynch, where he originated, structured, syndicated and executed leveraged loans and high yield debt offerings.
Mr. Moalemzadeh currently serves on the Board of Directors of Basin Production & Completion, Liberty Tire, Nordam Group, Service King, Sterling LLC and has previously served on the board of directors of numerous companies including Diversified Machine, Inc., Dynamic Precision Group, Metaldyne Corporation, Prime Clerk and Stellex Aerostructures, Inc. among others.
Mr. Moalemzadeh received a Bachelor of Science in finance and graduated cum laude from New York University's Stern School of Business.