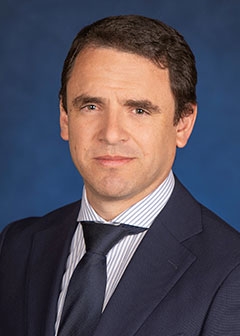 Sebastian Barriga is a Director responsible for diligence processes and focusing on buyout opportunities in Peru, Chile and Colombia.  He is based in Lima.
As part of his role, Mr. Barriga serves as a Board Member in Nuevo Mundo, Condor Travel, J&V Resguardo and as substitute member in Hermes. ​Prior to joining Carlyle, he served as Vice President in Investment Banking for Citigroup Global Markets in New York with focus on industrial companies in Latin America. Prior to that, Mr. Barriga participated as CFO in a reorganization/restructuring of a publicly traded Brazilian company and also co-founded an advisory firm to assist companies in Mexico, Colombia, Peru and Ecuador secure equity and quasi-equity funding. He started his career at Salomon Smith Barney as a Financial Analyst in the Global Telecom Investment Banking Group in New York.
Mr. Barriga holds a Bachelor of Business Administration degree from The University of Texas at Austin.​