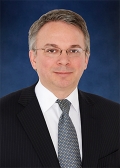 Sean Gallary joined Alpinvest Partners as a Managing Director in 2017 and has over 15 years of experience focused on the asset management industry, including principal investing and M&A. He joined AlpInvest from Tunbridge Partners, an investment firm focused on acquiring stakes in alternative managers, with a focus on real-asset strategies, where he was co-founder and Portfolio Manager. 
Prior to Tunbridge Partners, he was a Managing Director at Orix USA Asset Management where he focused on corporate development. 
Previously, he was a Managing Director at Asset Management Finance (AMF), an affiliate of Credit Suisse that focused exclusively on acquiring stakes in alternative and traditional asset management firms. Sean led investments into new affiliates at AMF, which owned stakes in 21 boutique asset managers (totaling $80 billion in AUM)
Prior to joining AMF, Mr. Gallary worked in the Financial Institutions Investment Banking Group of Sandler O'Neill & Partners. Mr.Gallary received an MBA from New York University and a B.S.in Finance from Fairfield University and holds the Charter Financial Analyst designation.