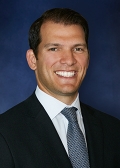 Russell C. Farscht
Industry
Technology & Business Services
Telecom & Media
Russell C. Farscht is a Managing Director of the The Carlyle Group, where he focuses on investment opportunities in the telecommunications, media and technology sectors. Mr. Farscht is based in New York. 
Since joining Carlyle in 2001, Mr. Farscht has been involved with the firm's investments in Getty Images, The Nielsen Company, Insight Communications, PanAmSat and Dex Media. 
Prior to joining Carlyle, Mr. Farscht worked in the Investment Banking Division at Salomon Smith Barney.
Mr. Farscht received a BS in economics from The Wharton School at the University of Pennsylvania, where he graduated magna cum laude. 
Mr. Farscht is a member of the boards of Getty Images and Diamond Communications.