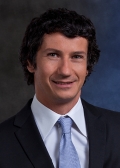 Pierre-Olivier Desplanches
Pierre-Olivier Desplanches is a Director advising on European buyout opportunities. He is based in Paris.
Mr. Desplanches joined Carlyle in 1999. Prior to joining Carlyle, Mr. Desplanches was a Junior Associate with Arthur Andersen.
Currently, Mr. Desplanches serves on the boards of Homair Group and Zodiac Marine & Pool. He previously served on other portfolio companies' boards including B&B, Waterpik, Aprovia and Medimedia and was an observer on the board of Le Figaro.
Mr. Desplanches is a graduate of Paris Dauphine University.