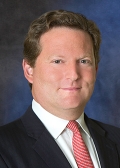 Peter Stoll is a Managing Director and Head of Carlyle's European Real Estate business. He is based in London.
Prior to joining Carlyle in 2015, Mr. Stoll was a Senior Managing Director at Blackstone where he spent 12 years building Blackstone's European real estate business with a focus on acquisitions, dispositions, asset and portfolio management and also serving as Chief Operating Officer.
Prior to Blackstone, Mr. Stoll worked at several leading investment platforms in Europe, including Carlyle, Morgan Stanley Real Estate Fund and LaSalle Investment Management.
Mr. Stoll has a BA from Dartmouth College and attended the U.S. Military Academy at West Point.