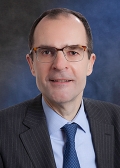 Peter Cornelius is a Managing Director responsible for analyzing the economic and financial environment for private equity markets and examining the implications for AlpInvest Partners' strategic asset allocation.
Mr. Cornelius joined the firm in 2005 from Royal Dutch Shell, where he was Group Chief Economist. Previously, he was chief economist and Director of the World Economic Forum's Global Competitiveness Program. Prior to that, he was head of international economic research at Deutsche Bank and a senior economist with the International Monetary Fund. He also served on the staff of the German Council of Economic Advisors.
Mr. Cornelius was a visiting professor at the Vlerick Business School, an adjunct professor at Brandeis International Business School and a Visiting Scholar at Harvard University. He serves on the Board of Directors of the BTI Institute and is a research fellow of the Emerging Markets Institute at Cornell University. He also serves on the advisory boards of the Private Capital Research Institute at Harvard Business School and the Institute of Private Capital at the Kenan–Flagler Business School of the University of North Carolina at Chapel Hill as well as on EMPEA's Latin American Council.
Mr. Cornelius studied at the London School of Economics and Political Science and received his doctorate in economics from the University of Göttingen. He is the author of International Investments in Private Equity (Elsevier, 2011) and a co-author of Mastering Illiquidity (Wiley, 2013).