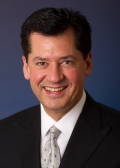 Patrick T. Siewert
Location
Hong Kong, China
Patrick Siewert is a Managing Director advising on investments in consumer and retail businesses on the Asia Buyout team. He is based in Hong Kong SAR.
Previous to joining Carlyle, he held various positions in Asia with The Coca-Cola Company including Group President and President and Chief Operating Officer and Corporate Executive Committee member from 2001 to 2007. He was responsible for some of the highest growth businesses in The Coca-Cola Company and some of its most innovative and successful products.
Mr. Siewert's early career experiences were with Eastman Kodak Company, where he had worked since 1974, holding positions in sales management, marketing, finance, brand management, business planning and general management in various countries and regions around the world, including the Americas, Europe and Asia. He served as Chairman, Greater China Region, Chief Operating Officer of Kodak's global consumer business and President, Kodak Professional, its global commercial business. He was a Senior Vice President of Eastman Kodak Company.
Mr. Siewert attended Rochester Institute of Technology in Imaging Science, Business and Service Management. He received a BS in business administration/finance from Elmhurst College and a MS from Rochester Institute of Technology.
He serves as a Director of Avery Dennison Corporation, Golden Goose Deluxe Brand, Grand Foods Holdings Limited (McDonald's China and Hong Kong), and Mondelēz International, Inc. He is chair of the Audit and Finance Committee of Avery Dennison Corporation, chair Finance Committees of Mondelēz International, Inc. and member of its audit committee.  He was previously Chairman of the Board of Eastern Broadcasting Company, Taiwan's largest media outlet. He has served as past Director of several companies in the health and beauty, hotel/tourism and animal nutrition and natural resources sectors. He has also served as past director of several trade organizations including the U.S.-Hong Kong Business Council, U.S. China Business Council, U.S.-ASEAN Business Council and Board of Governors, American Chamber of Commerce in Hong Kong.
He is a board member of the Young Presidents' Organization and member Chief Executives Organization. Mr. Siewert is a recipient of several diversity awards and a United Nations International Photographic Council Lifetime Achievement Award.