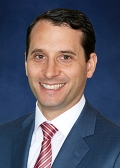 Matthew Savino is a Managing Director and Head of U.S. Capital Markets within the Global Capital Markets team. He is based in New York.
Prior to joining Carlyle, Mr. Savino was a Managing Director at BlackRock, Inc., where he served most recently as its Global Head of Alternatives Sourcing and previously as its Co-Head of Global Capital Markets. Prior to his time at BlackRock, Mr. Savino worked as an investment banker in the Leveraged Finance Group at Barclays Capital and Lehman Brothers and as a financing lawyer at Latham & Watkins LLP.
Mr. Savino received a B.A. from Boston College and J.D. from New York University School of Law.