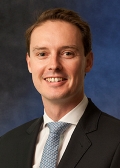 Mark Harris is Managing Director and Head of the UK and Ireland Real Estate Team and is responsible for sourcing new opportunities and implementing investment strategies. Mr. Harris has been responsible for over £2 billion UK portfolio in Carlyle's European Real Estate Funds. The assets comprise of Grade A Offices, Student Accommodation, London Prime Residential, Strategic Land and Retail.
Mr. Harris has 20 years of professional experience and previous to joining Carlyle in 2006 he was a Director of a City Centre Developer, Crown Dilmun, responsible for their £500m development portfolio in London and across the UK. Prior to this Mr. Harris was with CBRE where he qualified as a member of the Royal Institute of Chartered Surveyors in 1998. 
Mr. Harris graduated in 1994 from the University of Reading with a First Class Honours Degree in surveying.