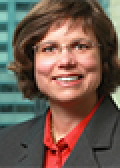 Margaret McKnight
Location
San Francisco, CA
Margaret McKnight is a Managing Director and the Co-Head of Americas based in Metropolitan's San Francisco office. With more than 25 years of experience, she is responsible for sourcing and evaluating fund managers and investment opportunities in the U.S. Ms. McKnight also manages Metropolitan's Global Funds Series and global primary separately managed accounts.
Prior to joining Metropolitan, Ms. McKnight spent six years with Cambridge Associates where she led their real assets specialist consulting practice. She advised clients on all aspects of building real assets portfolios, from setting policy to selecting and monitoring managers. Prior to joining Cambridge Associates, Ms. McKnight spent 11 years with J.P. Morgan where she was a Vice President in the Real Estate Equity Investments area, and served on the investment team of the Argo Partnerships. Prior to that role, she was part of the investment banking group at J.P. Morgan; her advisory assignments included an extensive review and restructuring of an $8 billion national real estate portfolio and the sale of a subsidiary of The Equitable (at that time the nation's largest real estate investment management company). Ms. McKnight also sits on the Investment Committee for Sutter Health, the fifth largest U.S. non-profit community based healthcare provider.
Ms. McKnight graduated with high honors from Swarthmore College and earned an M.B.A. from New York University.