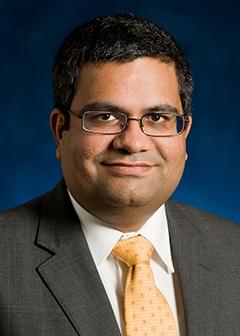 Manish Gaur is a Director focusing on growth capital and buyout opportunities across various sectors in India. He is based in Mumbai.
Since joining Carlyle in 2005, Mr. Gaur has been actively involved with Carlyle's investment in current portfolio companies including Cyient, DEE development engineers, VBHC value homes, Allsec Technologies and continues to work with them from a portfolio management perspective. Mr. Gaur was also actively involved in managing Carlyle's investments in Tirumala milk products, Claris Lifesciences, Quality Engineering & Software Technologies (QuEST) and Financial Software & Systems, including in Carlyle's exit from these companies.
Mr. Manish Gaur is currently on the Board of DEE development engineers, VBHC value homes and Allsec Technologies.
Mr. Gaur has previously worked with Credit Suisse First Boston and Deutsche Bank as an Equity Research Analyst. In his five-year career as an Equity Analyst, Mr. Gaur covered the pharmaceuticals, media, auto and auto components, and information technology services sectors.
Mr. Gaur holds a post-graduate diploma in management from the Indian Institute of Management (IIM), Ahmedabad and a Bachelor of Technology degree from the Indian Institute of Technology (IIT), Bombay. He is also a CFA charter holder.