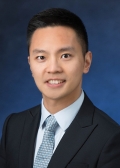 Le Guan is a Managing Director advising Carlyle's funds on Asia buyout opportunities. He is based in Beijing.
Prior to joining Carlyle, Mr. Guan was at Affinity Equity Partners focusing on the China buyout market, and prior to that was at Morgan Stanley Investment Banking Division.
Mr. Guan received a B.A. in economics from Peking University.