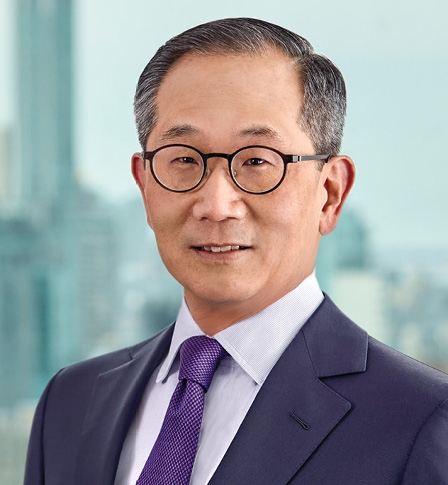 Kewsong Lee is the Chief Executive Officer of Carlyle and was elected to the Board of Directors effective January 1, 2018. Mr. Lee joined Carlyle in 2013 as Deputy Chief Investment Officer for Corporate Private Equity and in 2016 he assumed the additional role of leading the Global Credit segment.
Prior to joining Carlyle, Mr. Lee was a partner and a member of the Executive Management Group at Warburg Pincus, where he spent 21 years. He currently serves as the President of the Lincoln Center Theater, Chairman of the US Chamber of Commerce China Center Advisory Board, Vice Chair of the US China Business Council, and Vice Chair of the Partnership for New York City. He also is a member of the Business Roundtable, serves on the board of FCLT Global, and is a Trustee of the Center for Strategic and International Studies.
Mr. Lee earned his AB in applied mathematics in economics at Harvard College and his MBA from Harvard Business School.