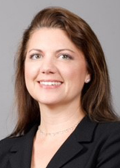 Kathleen Danoher
Location
Johannesburg, South Africa
Kathleen Danoher is a Director based in Johannesburg. She oversees Carlyle's CSR program, the Carlyle Institute Sub-Saharan Africa, a philanthropic initiative focused on education.
Ms. Danoher has consulted independently to institutions on private equity programs and fundraising in Sub-Saharan Africa and internationally. She has advised Old Mutual Investment Group's international fund of funds program since 2007 and prior to that, co-managed an international fund of funds program for Invesco Private Capital from 1998 to 2006, based in London. Ms. Danoher began her career at PWC in the financial services practice in New York.
She received a Bachelor of Science from NYU and a Masters in Business Administration from Harvard Business School.
She has been registered with the FSA since 2000 and  the FSB since 2007.