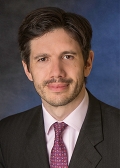 Jonathan Cosgrave is a Managing Director at The Carlyle Group and Co-Head of Carlyle's Ireland Fund. He is based in Dublin, Ireland. 
Mr. Cosgrave focuses on growth capital and buyout investment opportunities across all industry sectors in the Irish market. Mr. Cosgrave is a member of the Board of Directors of Carroll Cuisine, an Irish producer of branded cooked ham and chilled ready meals, Lily O'Brien's, a producer of premium boxed chocolates, Learning Pool, a technology and content focused eLearning company, and Sam McCauley's, a retail pharmacy business.
Prior to joining Carlyle in 2014, Mr. Cosgrave was a Principal at Warburg Pincus in London, where he focused on growth capital and buyout investment opportunities across Europe predominantly in the healthcare sector. While at Warburg Pincus, Mr. Cosgrave was a director of a number of healthcare companies, including Eurand, a Nasdaq-listed specialty pharmaceutical company, and Euromedic International, a pan-European provider of diagnostic imaging, laboratory diagnostic, radiotherapy and dialysis treatment services.
Mr. Cosgrave joined Warburg Pincus in 2004 from J.P.Morgan & Co. in London where he spent three years within the investment banking division focused on providing corporate finance and M&A advisory services to U.K. publicly quoted companies predominantly in the pharmaceutical and utility sectors. Mr. Cosgrave began his career as a pharmacist spending time in both the hospital and retail segments of the pharmacy industry.
Mr. Cosgrave holds a BSc (Hons) in pharmacy from Trinity College, Dublin and a diploma in business and information technology from Smurfit School of Business at University College, Dublin where he was awarded the Bernard Moran Memorial Medal.