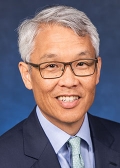 John So
Location
Hong Kong, China
John So, CFA is a Managing Director and Head of Asia Pacific based in Metropolitan's Hong Kong office. With many years of experience in real estate investing, he is responsible for sourcing and evaluating fund managers and investment opportunities in Asia. Mr. So also co-manages Metropolitan's Co-Investments funds and separately managed accounts. 
Prior to joining Metropolitan, Mr. So was Director of Grosvenor Asia Pacific, where he was employed since 2000 and held responsibilities including Managing Director of Investments, Head of China, Head of Fund Management Asia (serving on the Global Fund Management Board), and Chief Executive Officer of the Grosvenor Land Property Fund (a joint venture with Hongkong Land). At Grosvenor Asia Pacific, he actively invested in China, Japan and Singapore, creating five funds and building an operating platform of more than 80 staff across those markets. He was also previously a Director of Jardine Fleming Securities, where he headed the Regional Real Estate Research team. His responsibilities involved analyzing Asian property cycles, researching publicly listed Asian property companies, and advising clients on such investments. From 1995 to 2000, he was consistently ranked by clients at or near the top of his sector in leading financial surveys done by Institutional Investor, Asiamoney, Euromoney and Greenwich.
Mr. So is also a CFA, a Founding Committee Member of the Asian Association for Investors in Non-Listed Real Estate Vehicles (ANREV) and a North Asia Committee Member of the Urban Land Institute.
Mr. So received his BA in urban studies from Brown University and his MA in urban design (with distinction) from University of Hong Kong.