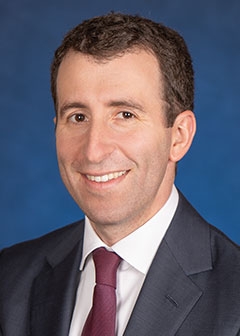 Joe Bress is a Managing Director on the U.S. Buyout team focused on private equity investments in the healthcare sector. He is based in New York.
Since joining Carlyle in 2007, Mr. Bress has been involved in investing and managing over $4 billion of equity investments into healthcare companies globally. He is currently a member of the boards of Albany Molecular Research, CorroHealth, Millicent Pharma, Pharmaceutical Product Development (PPD), TriNetX, and WellDyneRx. He is also involved in Carlyle's investments in Grand Rounds and Rede D'Or Sao Luiz. He was previously a member of the boards of Visionary RCM and X-Co (the parent company of X-Chem and X-Rx). Prior to Carlyle, Mr. Bress worked in the Mergers & Acquisitions group at UBS.
He received an MBA from Stanford University's Graduate School of Business and an AB from Harvard College, where he graduated magna cum laude.