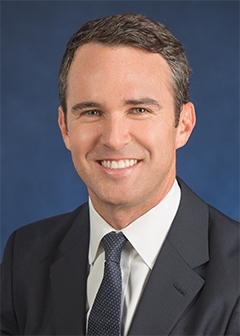 Jay W. Sammons is a Managing Director and Head of Global Consumer, Media and Retail. He is based in New York.
Since joining Carlyle, Mr. Sammons has led or been a key contributor to several Carlyle investments across the consumer, media and retail sectors, including Supreme, Beautycounter, Packable, Beats Electronics, Philosophy, Vogue International, Compana Pet Brands, Ithaca, The Bountiful Company, Every Man Jack and Grupo Madero.
Prior to joining Carlyle in 2006, Mr. Sammons was with Avista Capital Partners and DLJ Merchant Banking Partners in New York, and he began his career at JP Morgan. Mr. Sammons serves as a director on the boards of Beautycounter, Packable, Grupo Madero and Compana Pet Brands. He is also a member of the University of North Carolina Honors Advisory Board, where he serves on the Executive Committee.
Mr. Sammons received an MBA from Harvard Business School and a BS with distinction from University of North Carolina at Chapel Hill.