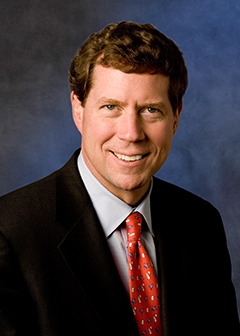 James A. Attwood, Jr. joined The Carlyle Group in November 2000 as a Managing Director and Head of the Global Telecommunications and Media group. He is based in New York. 
In 2014 he began to direct Carlyle's investment activity in the technology sector as well, and the group was renamed the Global Telecommunications, Media and Technology ("TMT") group.
Since 2001, Carlyle has committed more than $18 billion of equity to TMT investments globally. Notable transactions have included Dex Media, Casema, Insight Communications, The Nielsen Company, PanAmSat, Open Link and SS&C, as well as Commscope, Freescale, Getty Images, Syniverse Technologies, Dealogic and Veritas.  Mr. Attwood currently serves as a member of the boards of Getty, Nielsen, Syniverse and CoreSite Realty.
Prior to joining Carlyle, Mr. Attwood served as Executive Vice President for Strategy, Development and Planning at Verizon Communications, Inc. At Verizon (and GTE prior to that), he was responsible for the oversight of all strategic planning, alliances, ventures, corporate strategy, development and M&A activities. He was a key player in several industry-shaping transactions, including the merger of Bell Atlantic and GTE (creating Verizon) and the creation of Verizon Wireless. Prior to his four years at Verizon and GTE, Mr. Attwood served as an investment banker at Goldman, Sachs & Co. for 11 years, working in both the New York and Tokyo offices.
Mr. Attwood graduated summa cum laude from Yale University with a BA in applied mathematics and an MA in statistics. He received JD and MBA degrees from Harvard University.