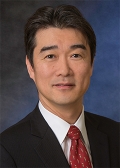 Hiroshi Kawahara
Industry
Technology & Business Services
Telecom & Media
Hiroshi Kawahara is a Managing Director focusing on buyouts in the technology, media and telecom sectors. He is based in Tokyo.
Since joining Carlyle in 2006, Mr. Kawahara has been involved with Carlyle's investment in current portfolio companies: Qualicaps Group, AvanStrate Inc., Broadleaf Co., Ltd., Simplex Inc., WingArc1st Inc. and Money Square Holdings, Inc.
Prior to joining Carlyle, he was with GE Japan and GE Equity in Tokyo. Prior to that, he was with J.P. Morgan Investment Banking Group in Tokyo and the Long-term Credit Bank of Japan in Tokyo and New York.
Mr. Kawahara graduated from Keio University majoring in economics. He is a Certified Public Accountant in the United States, a Registered Management Consultant in Japan and a Fellow Member of The Family Business Advisors Association Japan.
He serves on the boards of WingArc1st Inc., and he previously served on the boards of Qualicaps Group, Broadleaf Co., Ltd., Simplex Inc., AvanStrate Inc., Money Square Holdings, Inc. and SANKYO RIKAGAKU CO., LTD.