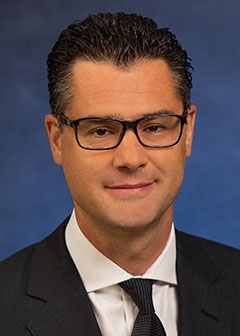 Guido Funes Nova is a Managing Director at Carlyle, focused on private equity investments in the energy space (oil & gas, energy transition and decarbonization opportunities in particular). He is a member of the Carlyle International Energy Partners investment team and is based in London.
Before moving to London, Mr. Funes Nova was based in South Africa, where he focused on private equity investments across Sub-Saharan Africa. Prior to that, he was based in Italy, where he worked on European buyout opportunities.  
At Carlyle since 1999, Mr. Funes Nova has been involved in a number of transactions, which included buyouts and growth equity, carveouts, partnerships with entrepreneurs, strategic and financial investors, delistings, IPOs, trade sales as well as bank and capital markets financing transactions across Europe, Africa and North and South America. Notable investments he was involved in include SierraCol (Oxy's entire onshore oil business in Colombia), CEPSA (Europe's largest privately-owned integrated energy company), Neptune (Engie's entire oil & gas business), Assala (Shell's entire onshore oil business in Gabon), J&J Africa (logistics in southern Africa), Export Trading Group (pan-African agricultural commodities trading), CommScope (leading US communications infrastructure equipment), Avio (aero engine components manufacturers in Italy) and Riello (Italy's leading residential heating equipment).  
Prior to joining Carlyle, Mr. Funes Nova was a Financial Analyst at Salomon Smith Barney in London in the M&A and Financial Sponsors groups.  
Mr. Funes Nova has a cum laude degree in Business Administration from Università Commerciale Luigi Bocconi of Milan and attended part of his studies at the University of Michigan's School of Business.