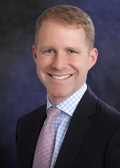 Garrett Hall is a Principal in the Secondary Investment Team focusing on US transactions. He joined AlpInvest Partners in 2012.
Prior to completing his MBA, Garrett worked on the AlpInvest Secondary Investment Team in New York.  
Garrett received an MBA from Harvard Business School with Distinction and a B.S.B.A from the University of North Carolina at Chapel Hill where he was a Carolina Scholar.