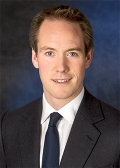 Fraser S. Robson is a Managing Director of Carlyle Europe Partners, advising on U.K.-based buyout opportunities primarily in the consumer, retail and services sectors. He is based in London.
Since joining Carlyle in 2005, Mr. Robson has been involved with Carlyle's investments in Britax, Talaris and RAC, serving as a member of the boards of Talaris and RAC. He was also involved in Carlyle's divestment of Zodiac Pool Solutions and currently serves as a member of the boards of PA Consulting and Praesidiad.
Prior to joining Carlyle, Mr. Robson worked at Lazard in London.
He received a BA with honors in economics and politics from University of Durham.