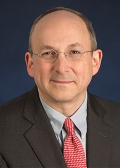 David Albert is a Managing Director at The Carlyle Group, where he is the Portfolio Manager and Co-Head of the Carlyle Energy Mezzanine Opportunities Fund.  Mr. Albert is based in New York.
He is responsible for overseeing investments made by the Fund, which are typically made to projects and companies which own oil and gas assets, related processing facilities, or power generation assets.  
Mr. Albert was formerly Managing Director and Global Head of Project and Structured Finance at Morgan Stanley.  During his 12 years at Morgan Stanley, Mr. Albert led the execution of numerous successful energy and power structured acquisition financings and refinancings.  He began his career in 1992 in the Mergers and Acquisitions Group at Salomon Brothers Inc.  
Mr. Albert graduated with a BS in economics and an MBA from the Wharton School of the University of Pennsylvania.  He also earned a BA in English from the College of Arts and Sciences of the University of Pennsylvania.