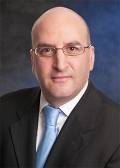 David Rand is a Managing Director in Equity Management responsible for the global administration of Carlyle's internal co-investment, carried interest and private and public unit plans. He is based in Washington, DC.
Prior to joining Carlyle in 2007, Mr. Rand worked in Risk Management, Investor Relations and Executive Compensation at Fannie Mae.
Mr. Rand received his MBA from Johns Hopkins University and a BS in business from Salisbury University.