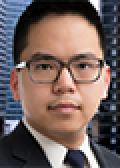 David Lei is a Principal and a member of the Investment team. He is responsible for the sourcing, evaluation and execution of investment opportunities in the secondary market globally. He is based in New York.
Prior to joining Metropolitan, Mr. Lei was an Associate in the U.S.-based Real Estate Secondary team at Partners Group. In addition to his role on the Investment team, Mr. Lei was also responsible for authoring market research and tracking performance and attribution analytics for Partners Group's $2 billion real estate secondaries portfolio. Mr. Lei began his career in the Investment Banking Analyst Training Program at Credit Suisse group, where he was an Analyst in the Customized Fund Investment group responsible for real asset private equity investments.
Mr. Lei received a BS in economics from The Wharton School at the University of Pennsylvania, with concentrations in finance and legal studies and business ethics.