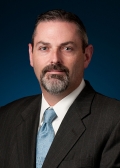 David B. Daniel is a Managing Director focused on U.S. real estate opportunities. He is based in Washington, D.C.
Prior to joining Carlyle in 2000, Mr. Daniel was First Vice President of ProLogis, a multinational real estate investment trust, where he was responsible for all North American acquisition and disposition activities and was a member of ProLogis' Investment Committee. Previously, Mr. Daniel was a Senior Underwriter at Remsen Partners, a real estate investment bank in New York and prior thereto an Associate at Kenneth Leventhal & Company, a real estate consulting firm.
Mr. Daniel received his M.B.A. from Rice University in 1992 and his B.B.A. in finance from Texas A&M University in 1989.