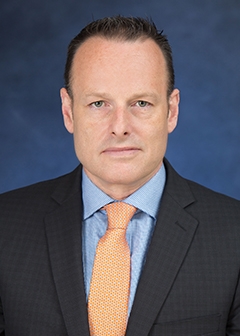 Colin Atkins is a Managing Director, Co-Head of Liquid Credit and Head of European Structured Credit. His previous role was Head of Credit for the European Leveraged Finance business. He is based in London.
Mr. Atkins joined The Carlyle Group as a Director in November 2004 at the inception of the business and has been actively involved in credit analysis, trading, portfolio management and marketing CLOs that have been managed by the European Structured Credit team.
Mr. Atkins' previous role was at Prudential M&G where he helped establish Prudential M&G's Leveraged Finance platform.
Mr. Atkins holds a BA (Hons) in Accounting and Finance from Nottingham Trent University. He is a member of the Association of Chartered Management Accountants (ACMA) and is a CFA Charterholder.