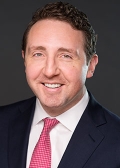 Charles S. Munzig is a Principal in Carlyle's U.S. Equity Opportunity Fund, focusing on middle market buyouts and growth equity investments in the technology sector. He is based in New York.
Since joining Carlyle in 2009, Mr. Munzig has been actively involved with Carlyle's investments in Accelerate Learning, Dynamic Precision Group, Interlink Maritime, KLDiscovery, Net Health Systems, On Location, Quorum Business Solutions, Seacor Marine, Traxys, United Road and WorldStrides.
Prior to joining Carlyle, Mr. Munzig worked as an investment banker with Merrill Lynch & Co., where he advised clients on a wide range of M&A and corporate finance transactions in the transportation sector.
Mr. Munzig received a B.A. in economics and english from Wesleyan University.