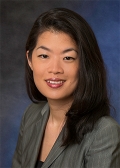 Candice Szu
Industry
Generalist
Technology & Business Services
Telecom & Media
Candice Szu is a Managing Director with Carlyle Global Partners. She is based in New York.
Carlyle Global Partners seeks to deliver attractive risk-adjusted returns on significant sums of capital over a longer timeframe than typical private equity funds, thereby creating substantial longer-term appreciation.
Before the launch of Carlyle Global Partners, Ms. Szu primarily focused on U.S. buyout investment opportunities in the telecommunications and media sectors.
Prior to joining Carlyle in 2004, Ms. Szu worked in investment banking at Goldman, Sachs & Co. in its Technology, Media & Telecommunications group.
Ms. Szu received her MBA from Harvard Business School and AB in economics from Harvard College.
Ms. Szu is member of the Board of Directors of CP Enterprises.