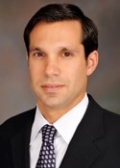 Adam J. Palmer
Industry
Aerospace, Defense & Government Services
Adam J. Palmer is a Managing Director, Head of the Global Aerospace, Defense and Government Services investment team and Fund Co-Head of Carlyle's Equity Opportunity Fund. Mr. Palmer is based in Carlyle's Washington, D.C. office.
Since joining Carlyle in 1996, Mr. Palmer has played an important role in a number of key Carlyle investments in the sector, including Aviall, Avio, Global Jet Capital, Landmark Aviation, Sequa Corp, Wesco Aircraft Holdings, United Defense, U.S. Investigations Services, and Vought Aircraft Industries.
Prior to joining Carlyle, Mr. Palmer was with Lehman Brothers in their Technology Corporate Finance Group focusing on mergers and acquisitions and financings for defense electronics and information services companies.
He currently serves as a board member of Triumph Group, Inc. (NYSE: TGI), Sequa Corporation, Global Jet Capital, Dynamic Precision Group, Novetta Solutions, Titan Acquisition Holdings, Forgital, SpA and StandardAero.
Mr. Palmer received a B.A. in International Political Economy from Duke University.