Industry Insights
The Industry's First-Ever Partnership to Standardize ESG Reporting
Image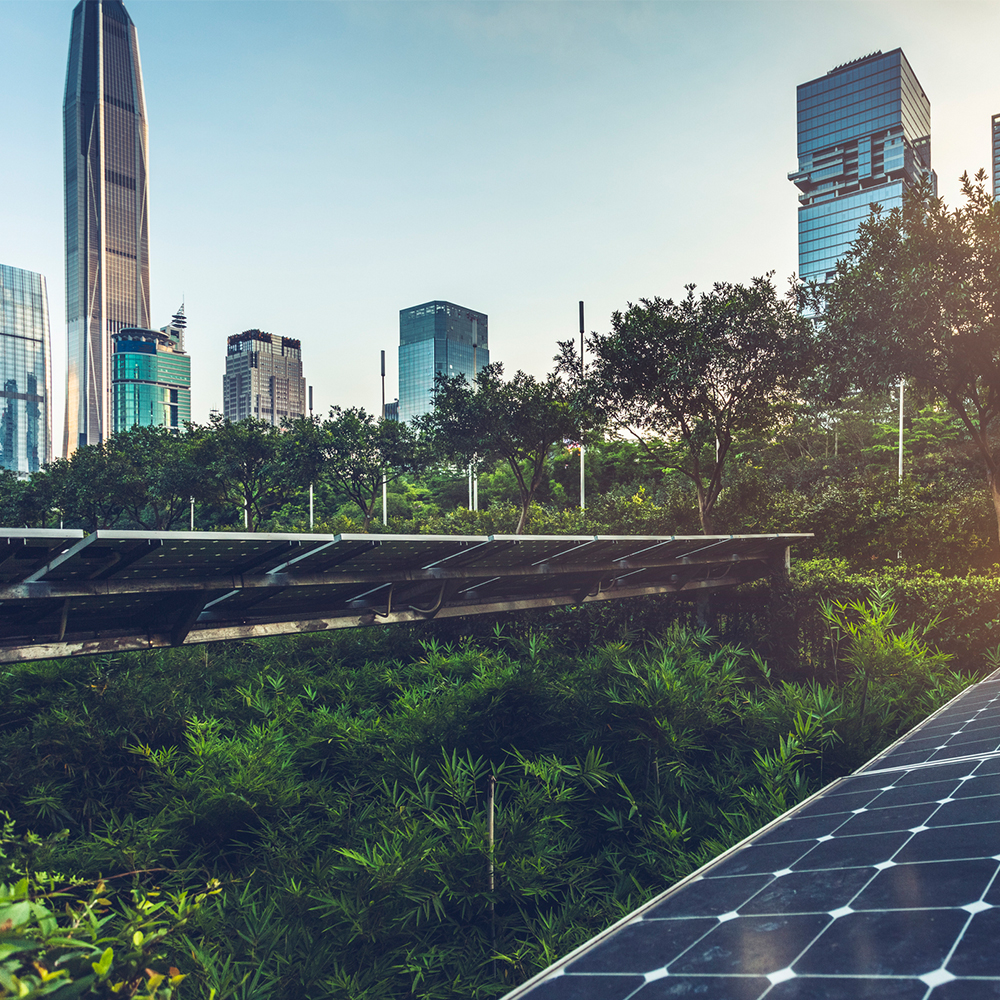 Investors and companies alike are increasingly applying environmental, social and governance (ESG) factors to their business processes to better assess risks and identify growth opportunities. We believe data is critical to driving improvements on various ESG issues over time. There are challenges, however, associated with converging on data that is comparable, performance-based, meaningful, and quantitative. Through our partnership, Carlyle and the California Public Employees' Retirement System (CalPERS) collaborated with a group of global general partners (GPs) and limited partners (LPs) to form the ESG Data Convergence Project, the private equity industry's first-ever collaboration to standardize ESG metrics. We recently announced a milestone commitment of over 100 leading GPs and LPs to the partnership, representing $8.7 trillion in assets and over 1,400 underlying portfolio companies.
Carlyle's Meg Starr and Karishma Ahuja join CalPERS' Greg Ruiz and Julia Jaskolska to share insights on the ESG Data Convergence Project, discuss how key industry stakeholders can benefit, and what to expect from the project in the future.
What was the genesis of the ESG Data Convergence Project? What problems were you setting out to solve?
Greg Ruiz: The genesis of this project was a disconnect.  We saw a number of our GPs actively engaging ESG factors within their portfolio companies and driving impactful changes.  And yet, as an LP, we did not have the ability to track ESG performance across our portfolio in a consistent, longitudinal manner.  So, we set out to see if we could do that.  We believe GPs and LPs alike benefit from having a well-defined set of ESG metrics which demonstrate the evolution of performance on these important factors over time.
Meg Starr: When we first talked about this over a year ago, Greg asked how we advised portfolio companies on their sustainability reporting. We responded with a long, complicated list that was a combination of several ESG frameworks, depending on a company's stakeholders, industry, and more. Across the industry we have a similar aim – we want better, more meaningful, more quantitative ESG performance data – but because we are spread out across a variety of ESG frameworks, there was a lack of critical mass in any single framework or even data point. We've historically had anecdotal data, but we lacked statistically significant industry-wide ESG data for private markets that made it more difficult to interpret and use in a meaningful way.
What differentiates this effort from other efforts in the ESG space? Is this just another ESG framework?
Meg: One of the key differentiators of this project is that it was created at the GP-LP nexus, and so we had to collaborate on what ESG data was both feasible to collect, but ambitious enough to drive progress. We started with a small set of initial key performance indicators (KPIs) – all drawn from existing, market-leading frameworks – in order to get convergence and more quickly get to a critical mass of private companies reporting those same KPIs. The approach is focused on being nimble and agile by annually reviewing what we learn each reporting year, and adapt together as needed.
"This is not a new framework or standard; it's about harnessing the collective energy of investors to converge on existing ESG metrics. The intention is not to give a score or a ranking, but instead to provide better information about progress over time; it's one quantitative input to help track how we're driving improvements on critical ESG issues." – Meg Starr, Global Head of Impact, Carlyle
What metrics are measured and how were these determined?
Meg: We aligned six categories of ESG metrics where we had a common foundation as GPs and LPs. They also represent a strong cross-section of important issues across the ESG spectrum: greenhouse gas emissions, renewable energy, board diversity, work-related injuries, net new hires, and employee engagement. We wanted to converge on the ESG data that we saw as important across sectors and industries, as well as be inclusive and lower the barrier of entry for investors to share data and report metrics.
What are the benefits of the project for both investors and portfolio companies?
Julia Jaskolska: Investors will benefit from ESG data, which shows the evolution of performance within their portfolio while highlighting risks and value creation opportunities. We believe aligning on a core, standardized set of metrics and mechanism for comparative reporting will significantly reduce the time and resources required to understand critical ESG metrics and complete requests for data, as well as provide insights into how an investment partner operates, invests, and adds value during their ownership period. Lastly, we believe it serves as a starting point to inform an investor's overall ESG strategy.
Karishma Ahuja: Many portfolio companies are just getting started on which ESG reporting frameworks and metrics they should prioritize. This project provides founders and management teams with guidance on which ESG metrics to focus on as they quantify their performance for key stakeholders. The project could also lead to benefits such as cheaper cost of capital for companies through ESG-linked financings tied to this data. And for the first time, both investors and portfolio companies have the ability to benchmark against a more relevant and accurate set of peers, where previously many industry averages were oriented solely towards public companies.
"Over the long term, we believe the project will help companies get rewarded for improved ESG performance. Converging on common ESG metrics will highlight companies' progress in a transparent, quantitative way." – Julia Jaskolska, Lead, ESG & Co-Investments, CalPERS
What results can key stakeholders expect after the initiative is put into practice?
Meg: A really hot topic of conversation in the industry is greenwashing, which happens when companies or investors write their own report card. We believe the antidote to greenwashing is having a standard set of metrics to compare, which creates real industry accountability and benchmarking. As more stakeholders join this initiative and work together, we believe better and more useful data will be gathered to inform deeper research insights, and ultimately, drive greater progress on critical ESG issues.
"Data is the heart of this project.  Standardized, longitudinal, ESG data." – Greg Ruiz, Global Head of Private Equity, CalPERS
Julia: This project will provide general insights into the operational health of a company, informed by the context of their sector, stage, and relevant peers. We also believe this project will reduce the ESG reporting burden and allow investors to focus on driving value across their portfolio.
How can other investors get involved?
Meg: This is a collaboration is open to any investor that wishes to join, and agrees to support the principles of the work. As mentioned earlier, we want to be as inclusive as possible. Industry stakeholders are encouraged to join this partnership of over 100 members to gather better, more informed ESG data, and in turn collectively drive greater progress on critical ESG issues. To learn more about this initiative and how to get involved, visit ilpa.org.
Julia: And there's no cost to participate!
"Sustainability is critical to look at over time, and we believe we are accelerating the industry by gathering actual data to understand industry trends and any correlations between financial performance and ESG performance." – Karishma Ahuja, ESG Associate, Carlyle
What's next for the ESG Data Convergence Project?
Greg: We are beginning to aggregate data from 2021 and look forward to sharing our research insights.
Meg: We're also exploring expanding the momentum we've seen for this project into other asset classes such as credit. Additionally, we're determining how we can best include other stakeholders such as consultants and advisors, which have an important role in our ecosystem. Lastly, we are considering what ESG metrics should be explored for deeper analysis and potential addition to the core KPIs in our next round of reporting, such as metrics on climate, human rights, or material ESG factors by sector.
---
Read more about ESG & Impact at Carlyle in our 2021 Impact Review