Industry Insights
Addressing the Global Infrastructure Funding Gap
Image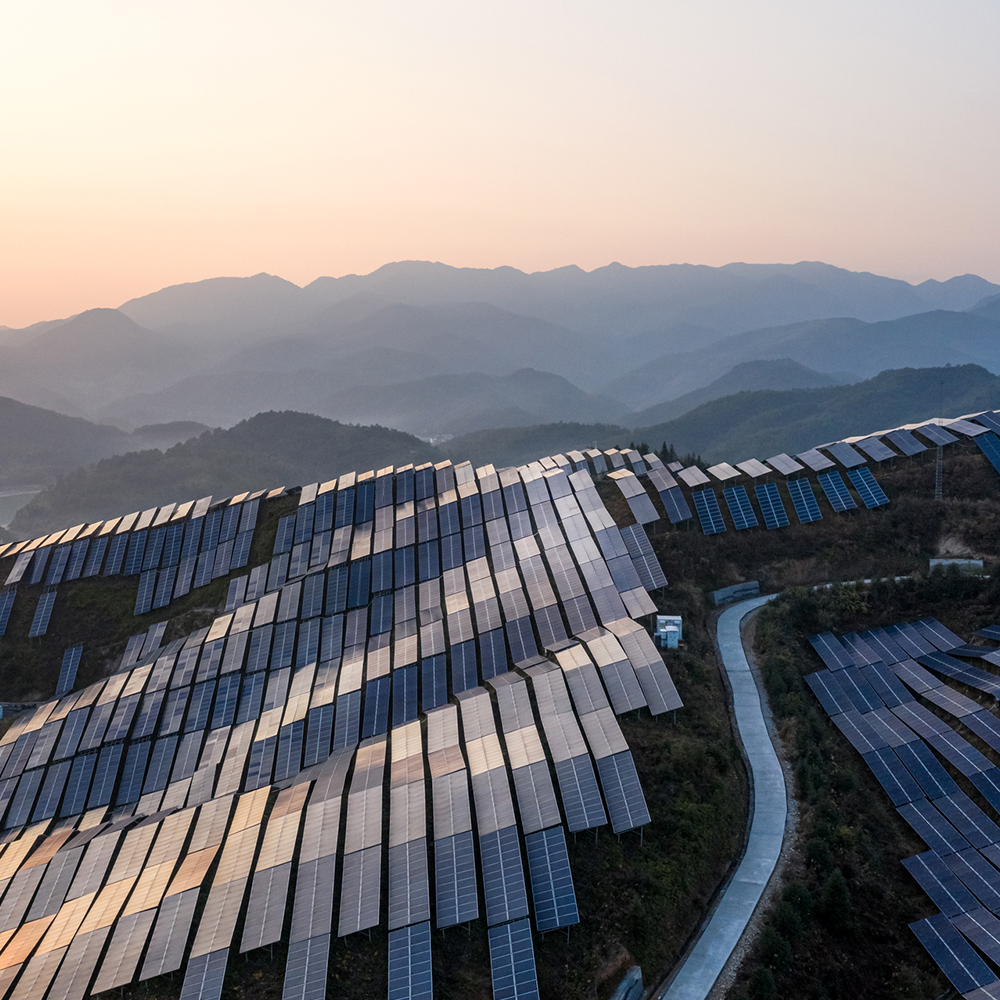 Experts have estimated that infrastructure worldwide will need trillions of dollars of investment over the next several years, creating a sizeable opportunity for investors. Macky Tall, Chair of Carlyle's Infrastructure Group, and Pooja Goyal, Chief Investment Officer of Carlyle's Infrastructure Group, discuss the evolution and opportunity set within infrastructure investing and the ways in which our diversified platform is helping advance the transportation, energy, digital, water, renewables, and power sectors globally.
What do you see in the current infrastructure investment landscape and where are you focused on investing?
Macky Tall: Infrastructure worldwide is in dire need of capital. Consulting firm McKinsey estimated that the world needs to invest $3.7 trillion in infrastructure each year from now until 20351. Given this huge funding gap, we see a significant opportunity for private capital to step in to provide the capital for essential assets that impact the quality of people's lives – providing drinking water, power, roads, and airports – and that promote economic productivity.
At Carlyle, we focus our investments across a range of sectors and concentrate on future-focused opportunities created by increased digitization and the energy transition. The COVID-19 pandemic certainly underscored the need for capital in digital infrastructure, such as towers and data centers, as more and more people rely on remote work and digital forms of communication.
Pooja Goyal: And when it comes to the energy transition, we're talking about more than just the transition away from carbon intensive fossil fuels to clean and renewable energy generation—in particular as wind and solar have already become very cost effective and scalable. We're also seeking out investments in battery storage solutions, the electrification of the transportation fleet, carbon capture and storage solutions, and ultimately the de-carbonization of entire supply chains across sectors.
What role is Carlyle playing in supporting the shift to renewable energy and de-carbonization of the global economy?
Pooja Goyal: Nearly two years ago, we recognized that the renewable energy asset class was rapidly diversifying and expanding, creating what we believe is a multi-trillion-dollar opportunity set that is expected to unfold over the next decade according to the McKinsey study. We assembled our own team of renewable energy and energy transition professionals to help guide our investment decisions in the space.
As a result, since 2019 Carlyle has committed close to one billion dollars to renewable energy assets in North America, Europe, Asia, and Australia. Within the U.S., we are now developing close to 10 gigawatts of utility-scale renewable energy assets. The substantial scale of Carlyle's global platform supports the rapid speed at which we are deploying capital to essential assets, as Macky mentioned earlier. We're energized by these milestones and continue to see vast opportunities to support sustained adoption of renewable energy around the world.
What makes infrastructure an attractive asset class for investors like Carlyle?
Macky Tall: I've invested through many economic cycles and across geographies and throughout the course of my career, infrastructure investments have demonstrated resiliency—including through periods of crisis and economic downturns. It's really the essential nature of these assets that I believe underpin their long-term value, and that is what we believe makes this an attractive allocation for long-term investors like Carlyle. The significant global demand for infrastructure funding presents a range of investment opportunities across the risk-return spectrum, which opens up the ability to diversify our investment focus.
Beyond capital to fund specific infrastructure assets and businesses, what value does Carlyle deliver to business owners and developers that the firm partners with?
Macky Tall: In addition to providing flexible capital, developers and business owners appreciate the deep expertise that Carlyle's global Infrastructure platform brings to their projects. Our team includes more than 25 dedicated investment professionals with the sector expertise and operational acumen necessary to successfully execute the complex value creation plans that infrastructure projects often require. We truly harness the full resources, expansive network, intellectual capital, experience, and sector expertise of Carlyle's entire global ecosystem for the benefit of the projects in which we invest.
---
Read about our Global Infrastructure Group